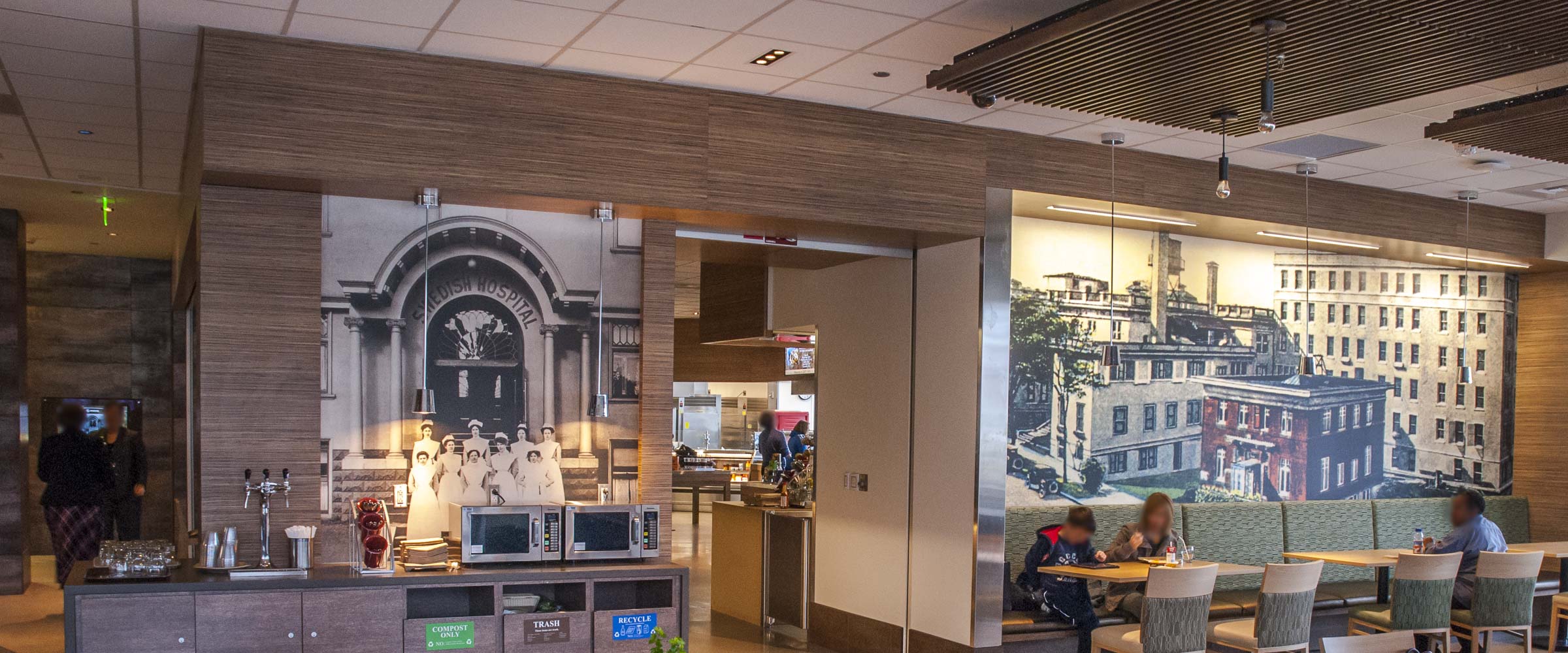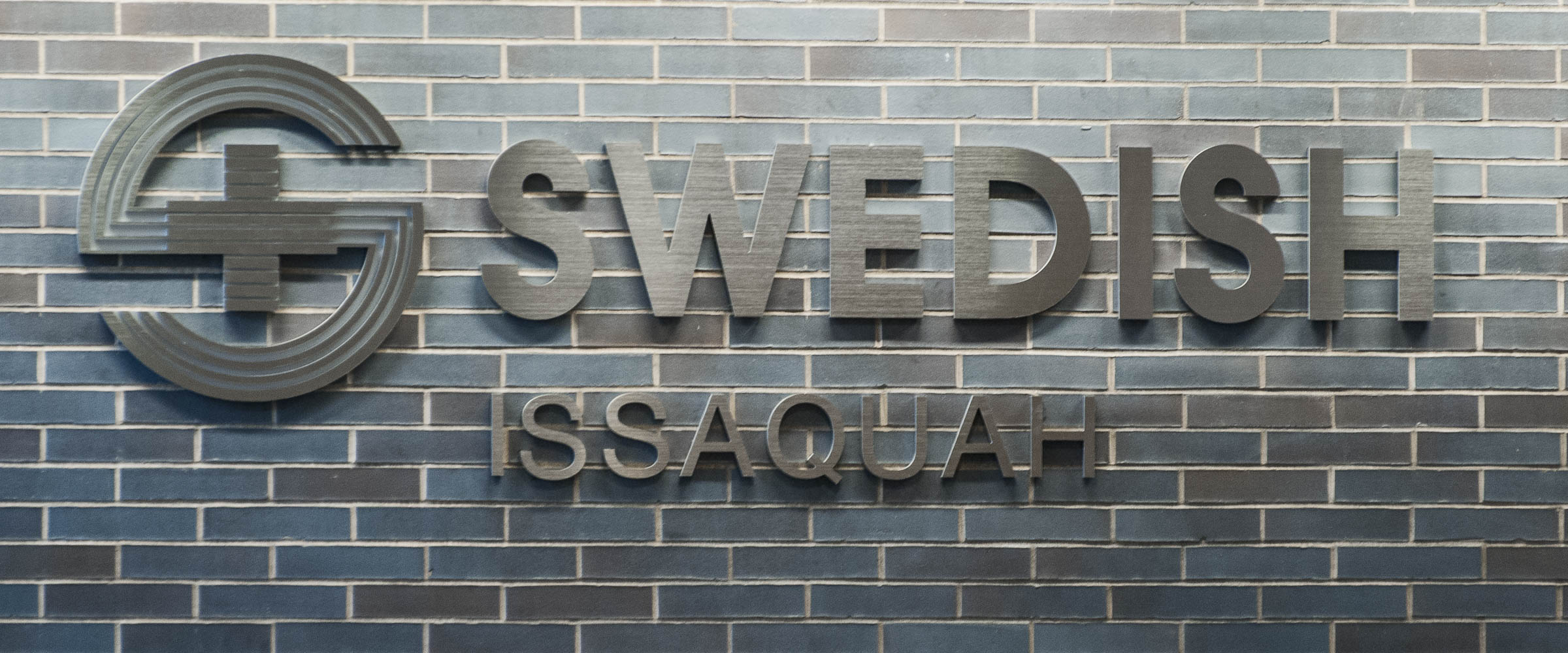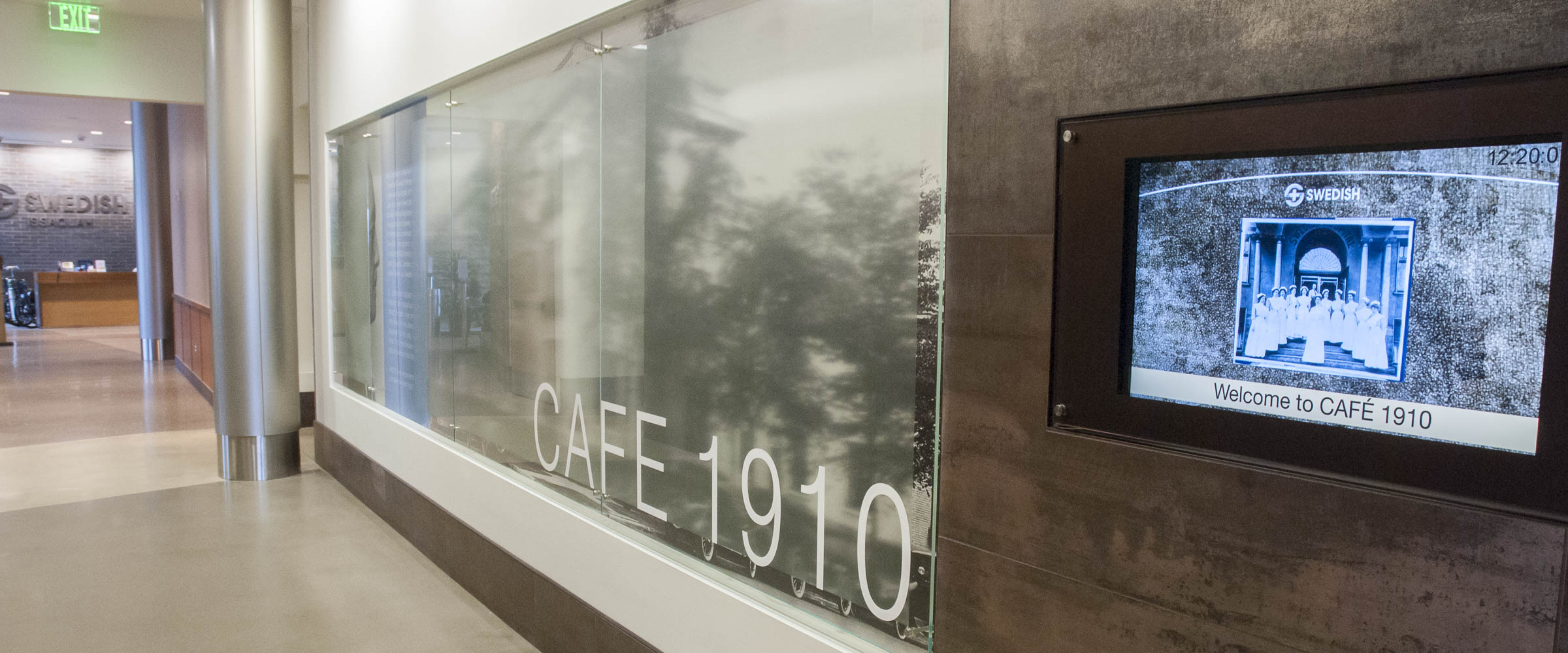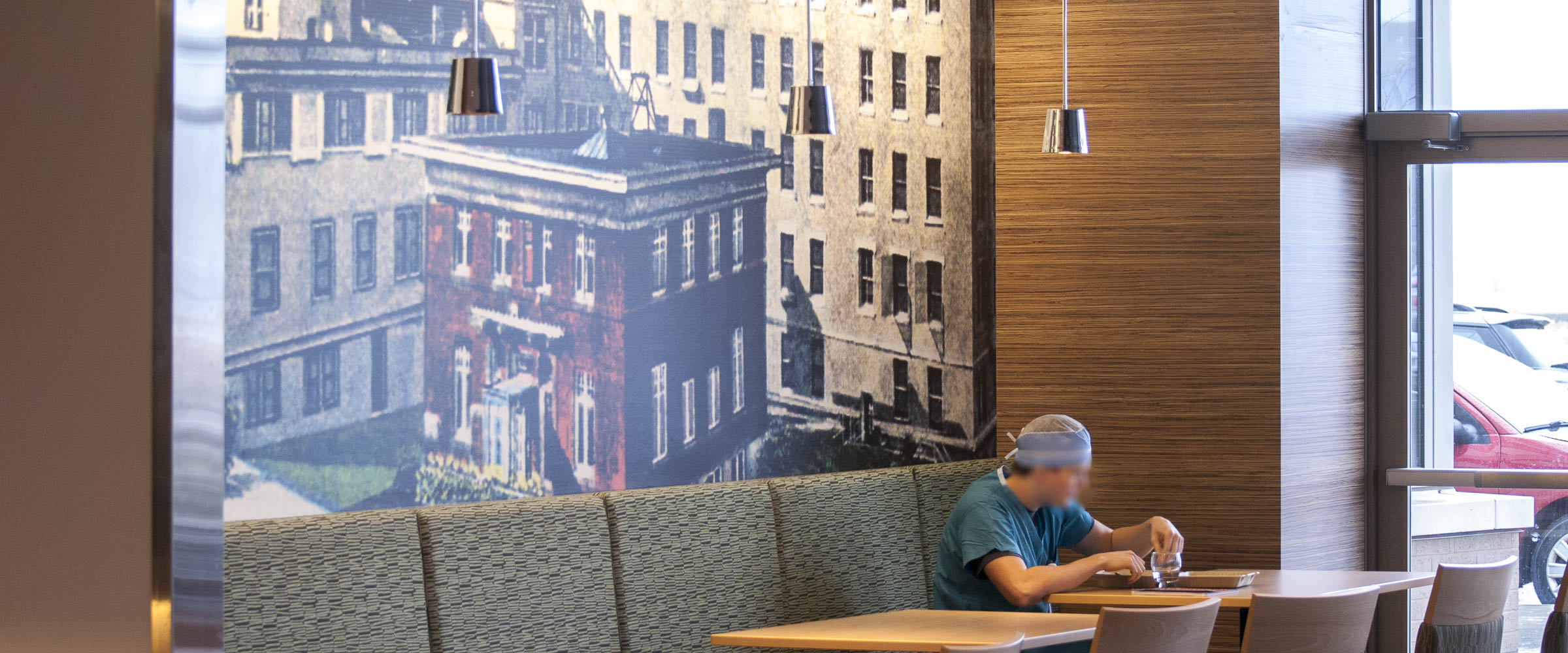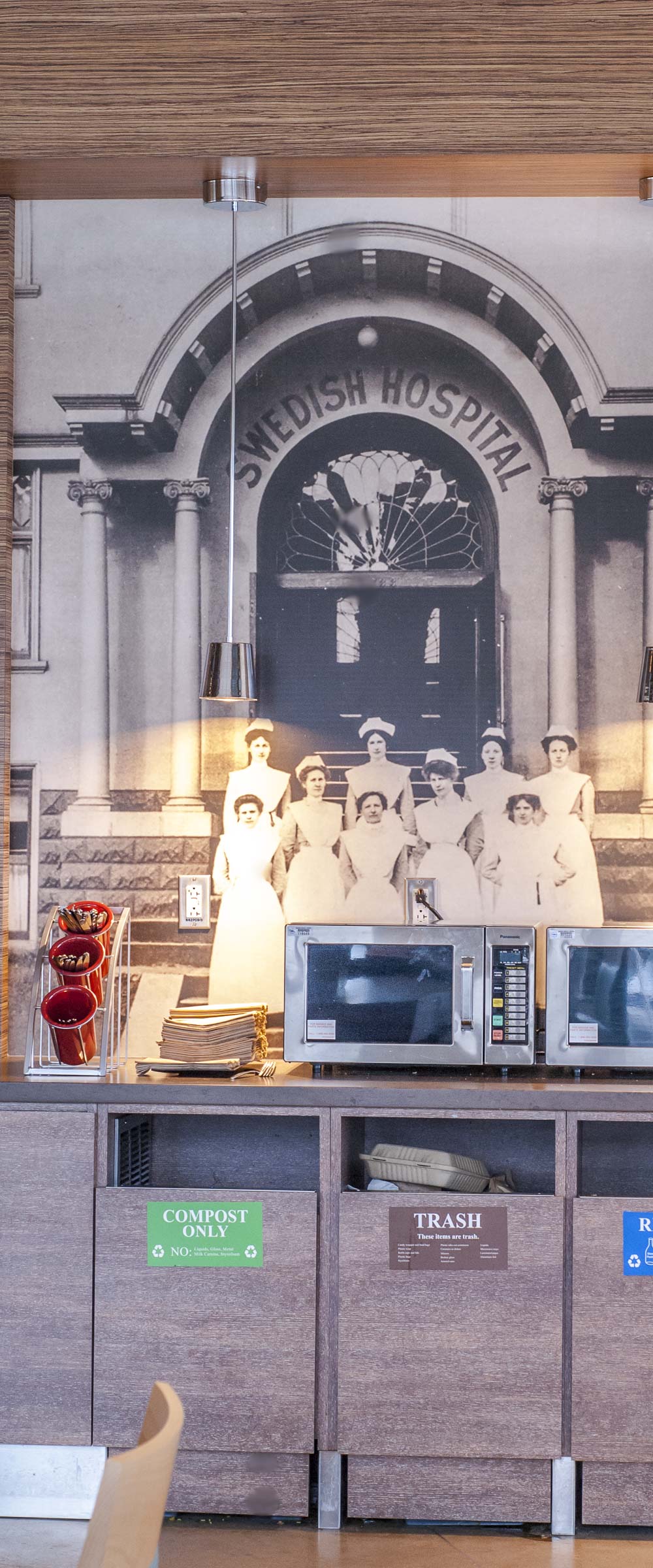 SEATTLE, WA
Swedish Hospital
As restaurants are to a neighborhood, Swedish Hospitals Cafe 1910 is the gathering place for guests, patients and staff. Adorning the walls are genuine photographs of the first nurses, doctors and buildings of the very first Swedish Hospital. Appropriately, walking into the cafe you will see Nils Johanson, Swedish Hospitals founder on a mural that we installed.
Coordinating, ordering (correctly) and purchasing of custom and made-to-order product is one of the things we specialize in performing. Each piece of artwork, drop of wallcovering and installation required careful coordination, planning and skill to end up with the results you see on the walls of Swedish Hospital today.
HAVE A SIMILAR PROJECT?
– CONTACT
Mark Midkiff | Project Manager / President
(425) 348-3204 x101
PROJECT SPECIFICATIONS
Architect
Collins Woerman
General Contractor
Sellen Construction
Product
Designtex Digital Wallcovering | DNA