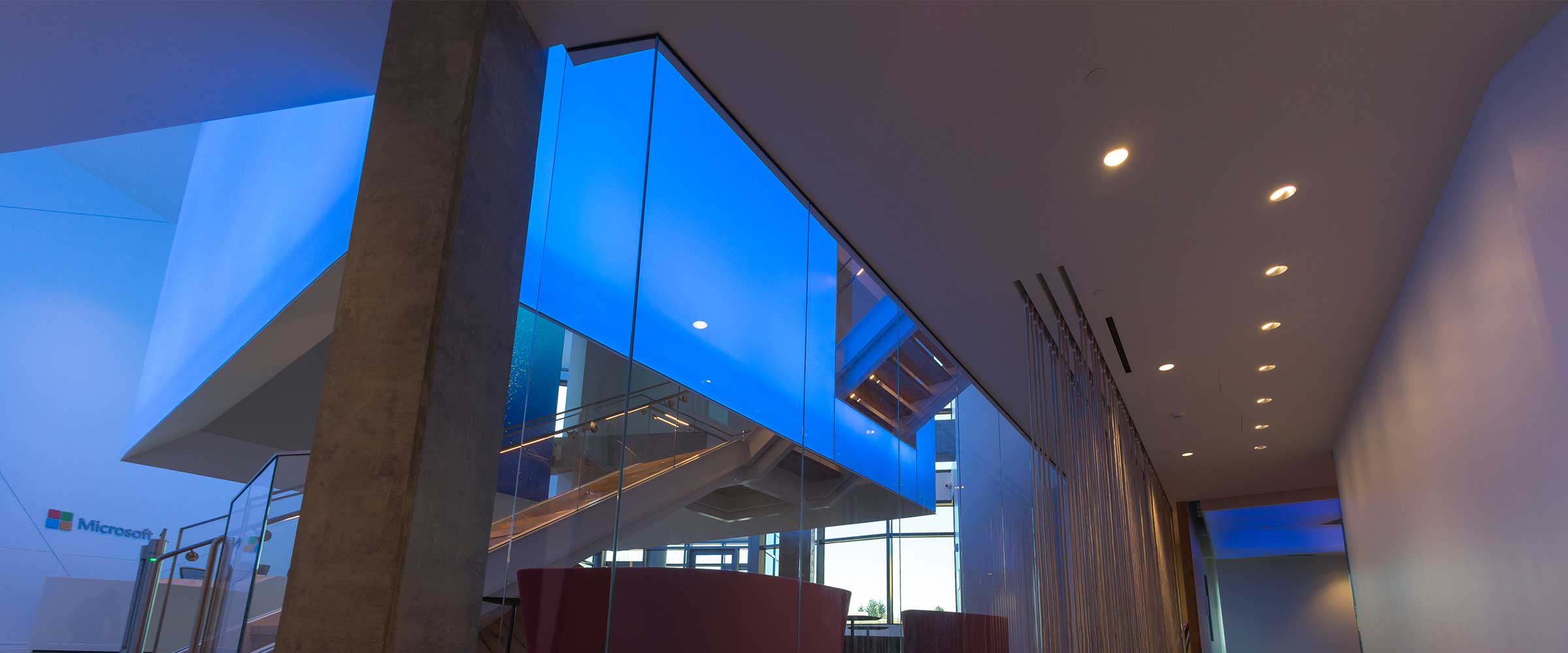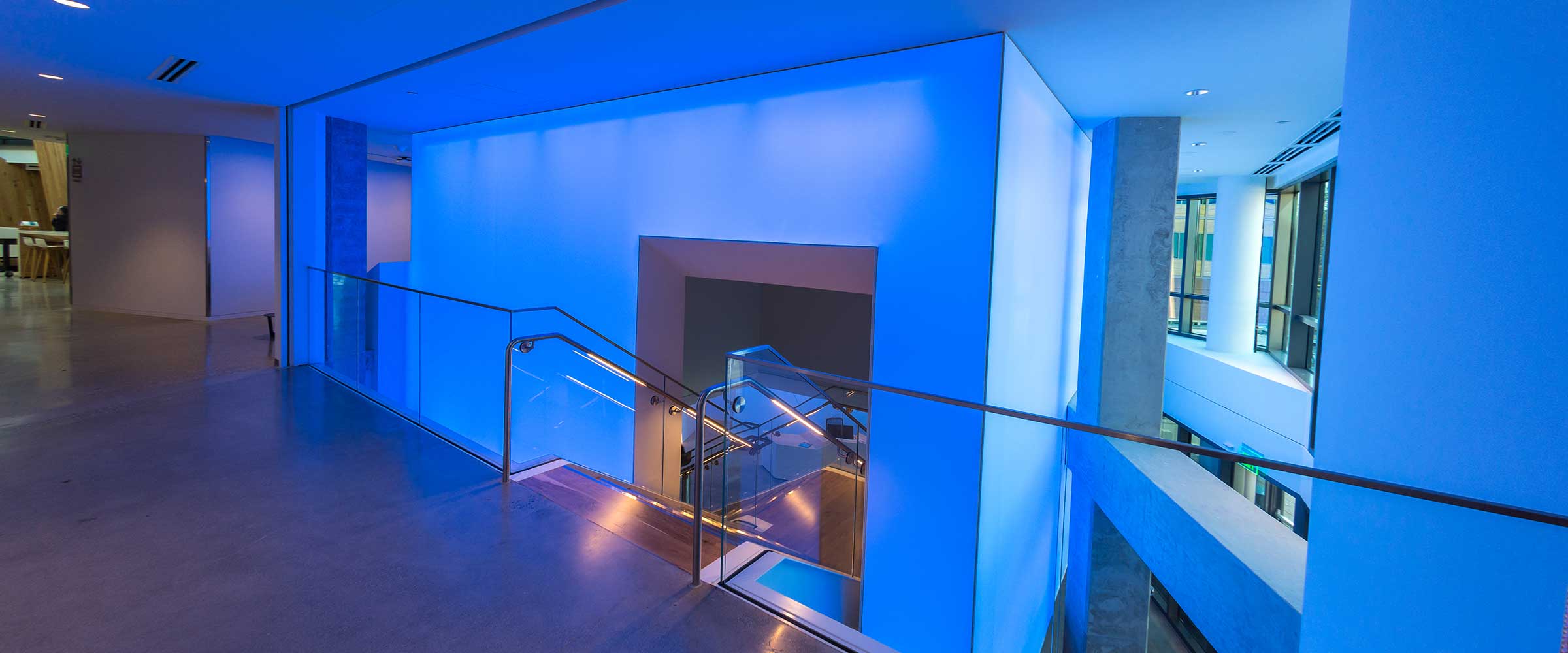 SEATTLE, WA
Microsoft Building 16
At Microsoft building 16, backlit stretch systems glow deep blue and green in support of the Seattle Seahawks. Color changing LED wall-wash lighting gives Microsoft the ability to broadcast company colors, or to root for the home team during the season.
This project shows the outstanding ability to diffuse lighting into an even distribution (even with an uneven lighting source). Microsoft building 16 features a four sides of a walk-thru cube, four large backlit elevator lobbies and six faux three dimensional skylights totaling nearly 3,000 square feet of brightly backlit ceilings & walls.
As with Microsoft building 16 project, we consult and share our experience and knowledge of installing quality products from the very beginning of concept development all the way through the construction process (and post project documentation as needed). Remember, we not only represent the best products in the Pacific Northwest, we also are responsible for installation and seeing through the entire process.
Thanks again to the Seattle team @ Gensler Architecture & GLY Construction!
HAVE A SIMILAR PROJECT?
– CONTACT
Bill Littler | Architextural Representative
(425) 348-3204 x103
PROJECT SPECIFICATIONS
Featured Location
Microsoft Building 16
Architect & Specifier
Gensler Architecture, Seattle – Keith Nielsen | Barry Zimmerman
General Contractor
GLY Construction, Bellevue
Project Product Specifics
Sedna X04016, Rails: Star system, various extrusions
CSI Specification
Section 095443 Stretched-Fabric Ceiling Systems
Address
3600 159th Ave, NE Redmond WA 98052