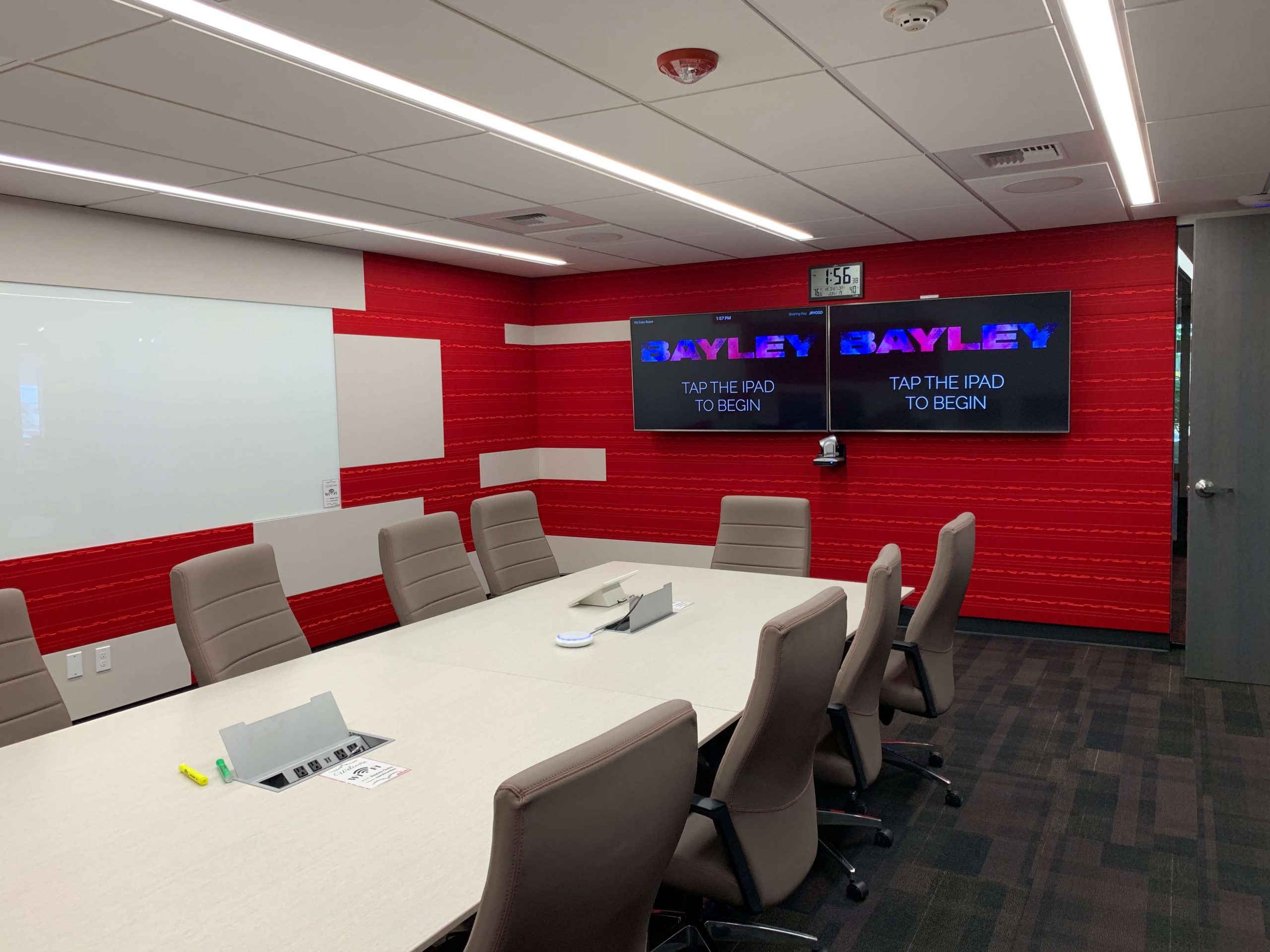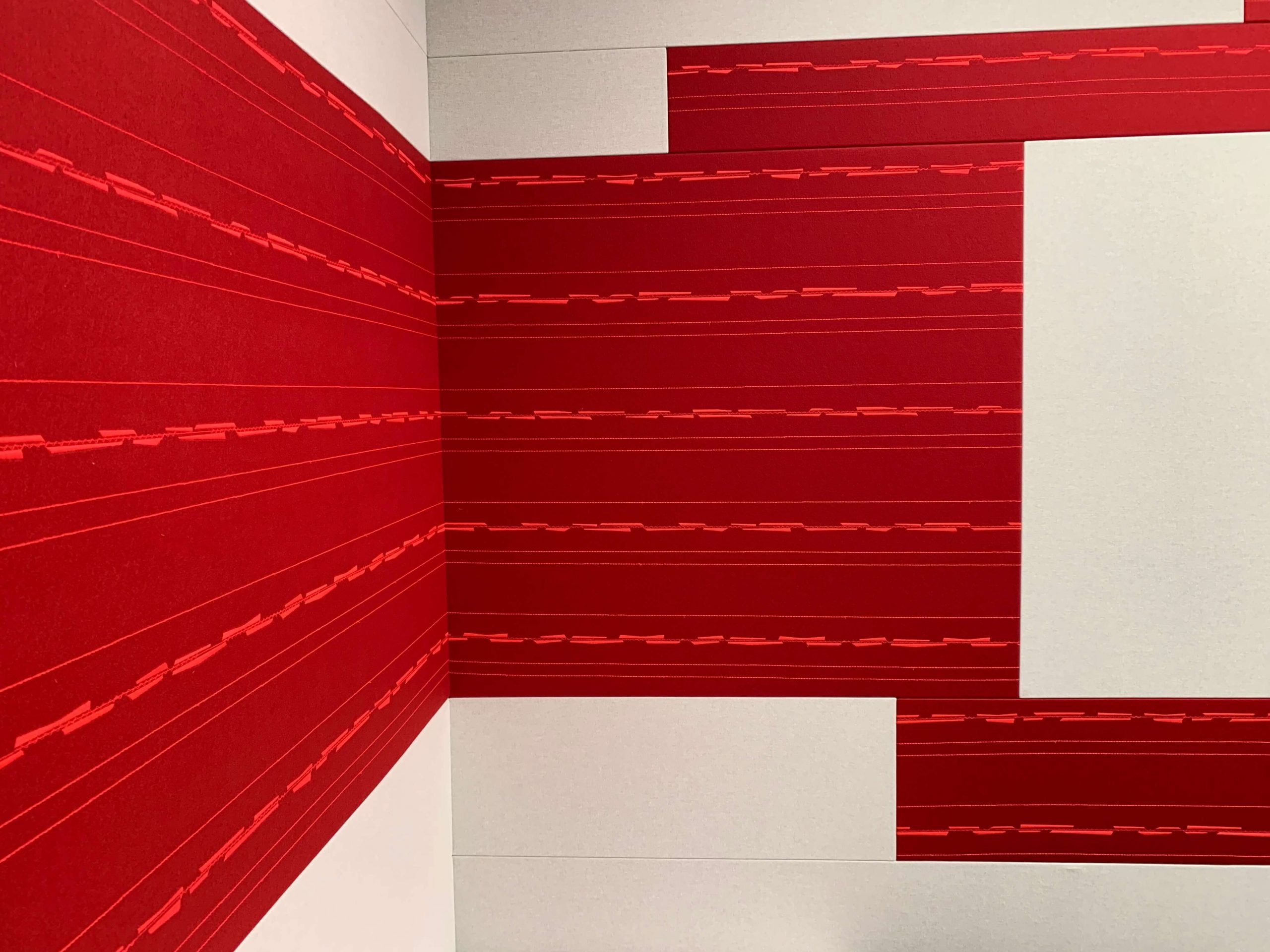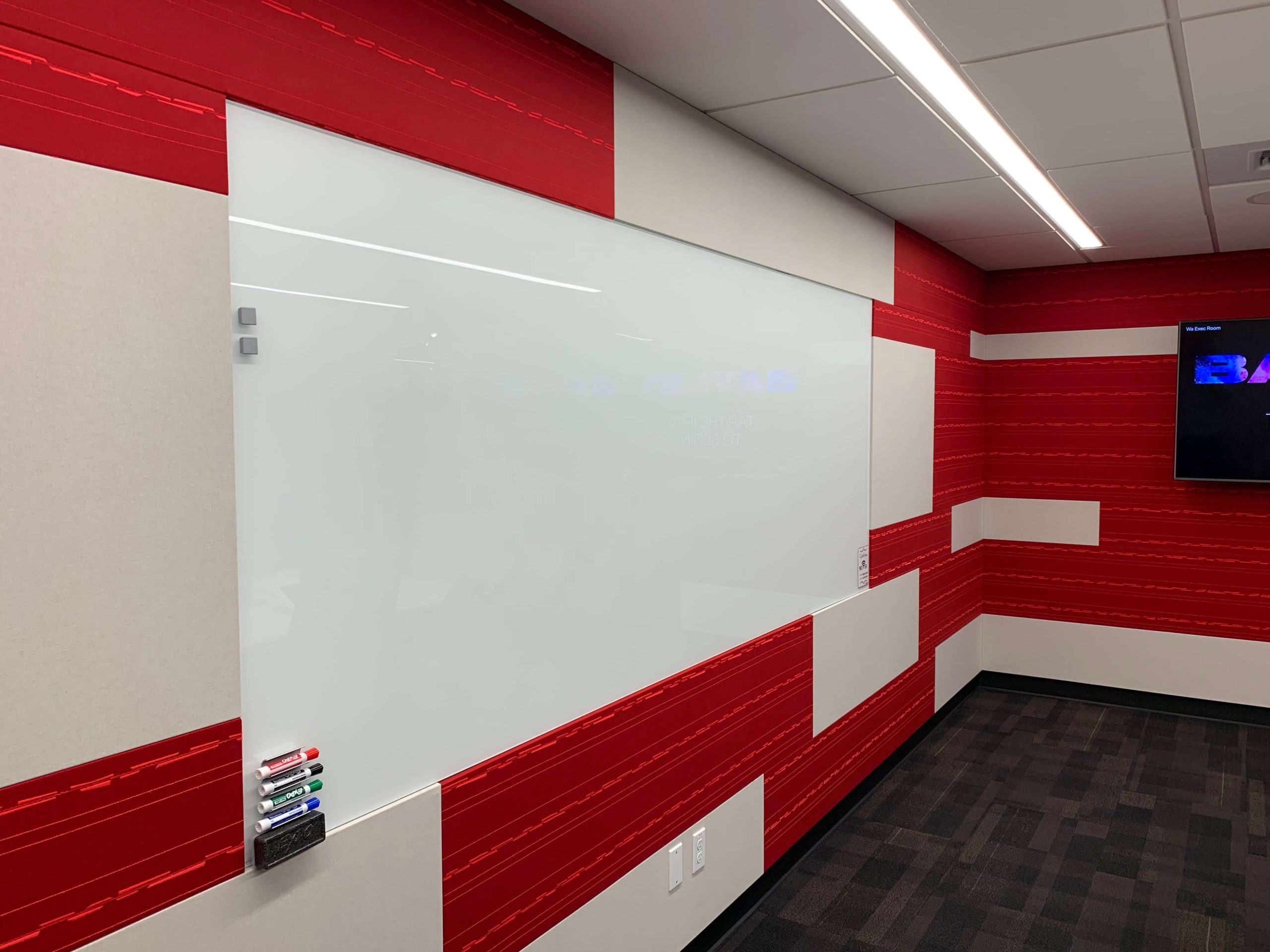 Mercer Island, Washington
Bayley Construction
Bayley Construction is based out of Mercer Island, Washington and focuses on commercial construction. They approached us with the need to improve the sound quality of their conference rooms. Bill Littler, a seasoned sales team member, worked closely with Nick Clifford of Bayley Construction to create the best design for the space.
Bill and Nick settled on FabriTrak with a 1" TerraCore Poly Tackable which would utilize a wide array of fabrics. Glass features and high ceilings in the conference room caused an echo chamber to be created. The goal of the install was to create an acoustical barrier that would allow for a much quieter meeting space for the company and their needs.
The project created an aesthetically pleasing look to the wall of the conference room, and tied in with Bayley Constructions company colors. Our install team was, "…great in the field and did a great job installing the fabric panels onsite" according to Nick Clifford.
HAVE A SIMILAR PROJECT?
– CONTACT
Bill Littler | Architextural Representative
(425) 348-3204 x103
PROJECT SPECIFICATIONS
Architect & Specifier
Buffalo Design – Seattle
General Contractor
Bayley Construction
Address
8005 SE 28th St, Mercer Island, WA 98040
Products Used:
FabriTrak with 1" TerraCore Poly Tackable
Fabrics Used:
Carnegie, Xorel Havana 6249
Color 2
Knoll, Pivot Stitch W2243
Color Hot Rod 3
Designtex, Brushed Flannel 3797
Color Crème 101
Carnegie, Xorel Meteor 6427
Color 766
Carnegie, Xorel Meteor 6427
Color 753
Carnegie, Xorel Meteor 6427
Color 765